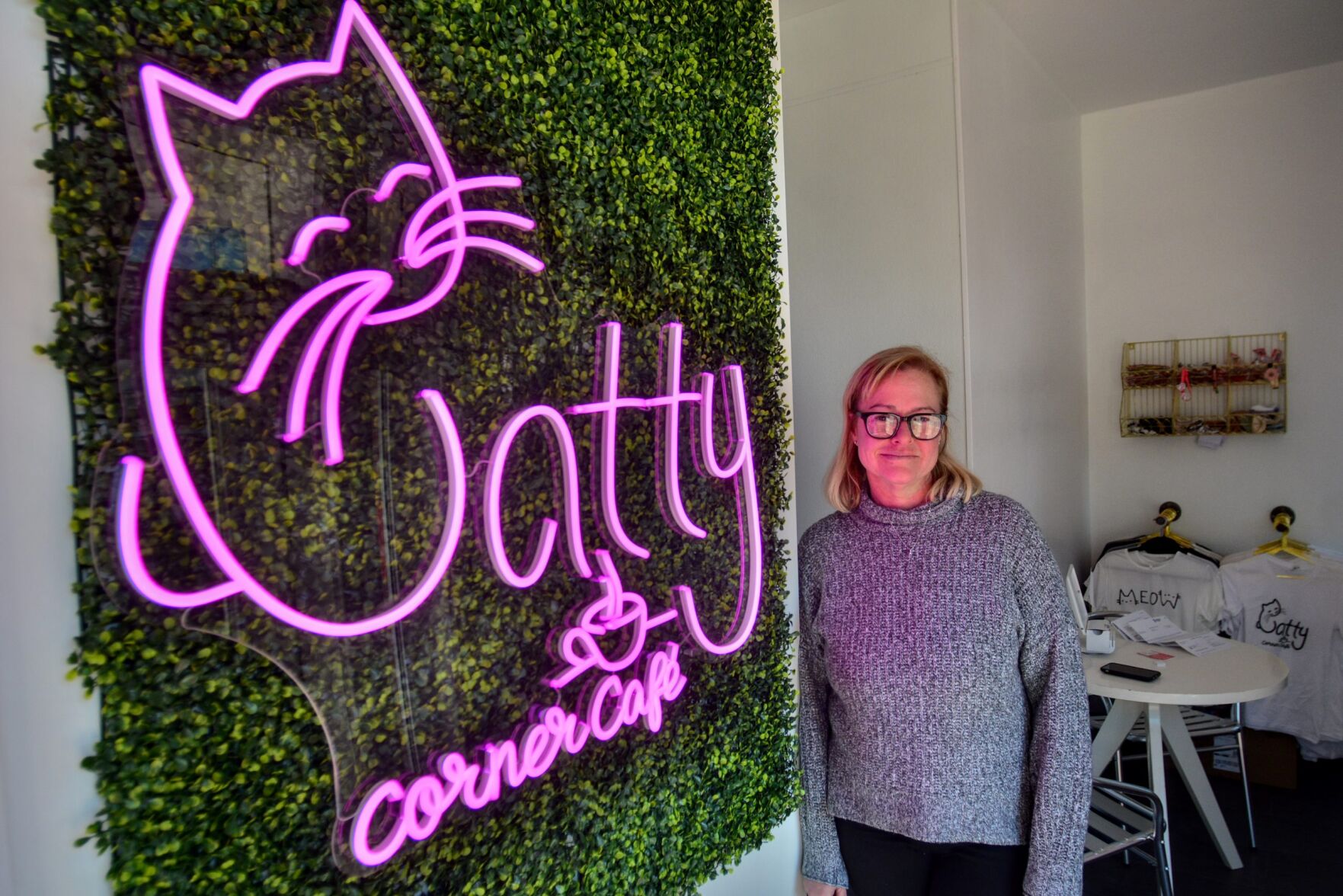 Catty Corner Cafe opening soon in downtown Leesburg
Are you a cat lover searching for a unique and inviting place to relax with a cup of coffee? Look no further because Catty Corner Cafe is coming to downtown Leesburg, and it's bringing an experience like no other. This exciting new establishment is set to open its doors soon, offering a delightful combination of delicious treats, cozy ambiance, and the company of adorable cats. Get ready to immerse yourself in a world where feline charm and delectable food converge.
The Concept of Catty Corner Cafe
Catty Corner Cafe isn't your typical coffee shop. It's a haven specially designed for cat enthusiasts. As soon as you step inside, you'll be greeted by an enchanting atmosphere that reflects the cafe's love for all things feline. From cat-themed decorations to cozy seating arrangements, every detail has been carefully crafted to ensure a unique experience.
Menu Highlights
While the star attractions at Catty Corner Cafe are undoubtedly the cats, the menu offers a range of delightful options to satisfy your taste buds. Whether you're in the mood for a refreshing iced latte, a scrumptious pastry, or a hearty sandwich, this cafe has you covered. Additionally, the menu features a selection of vegan and gluten-free choices, ensuring there's something for everyone to enjoy.
Cat Adoption Partnership
Catty Corner Cafe goes beyond offering a delightful dining experience. It has partnered with a local animal shelter to create a mutually beneficial environment. The cafe provides a temporary home for adoptable cats, allowing customers to interact and bond with them. This unique opportunity not only offers companionship but also gives these adorable cats a chance to find their forever homes.
Engaging Environment
Upon entering Catty Corner Cafe, you'll be enveloped in an inviting and cozy environment. Soft lighting, comfortable seating, and quiet corners create the perfect space to unwind and enjoy the company of both humans and cats. Whether you choose to curl up with a book, engage in lively conversations, or simply observe the playful antics of the resident felines, this cafe offers a sanctuary away from the bustling city.
Community Involvement
Catty Corner Cafe is more than just a place to grab a bite or sip your favorite beverage. It actively engages with the local community, participating in various events and fundraisers. By partnering with other businesses and organizations, the cafe aims to foster a sense of togetherness and support. It's not just about enjoying great food and cats; it's about making a positive impact as well.
Opening Date and Location
The grand opening of Catty Corner Cafe is just around the corner. Make sure to mark your calendars for the highly anticipated day when this unique establishment will open its doors to the public. You can find the cafe located in downtown Leesburg, easily accessible and nestled among other vibrant businesses. Get ready to experience a one-of-a-kind cafe that combines culinary delights with feline charm.
COVID-19 Safety Measures
In these uncertain times, Catty Corner Cafe prioritizes the safety and well-being of its customers. The cafe strictly adheres to all necessary COVID-19 safety measures. From regular sanitization practices to social distancing protocols, every effort is made to create a safe environment for visitors. You can rest assured that your visit to Catty Corner Cafe will be enjoyable and worry-free.
Customer Reviews and Feedback
Even before its official opening, Catty Corner Cafe has been generating excitement and positive reviews. Early beta testers and participants in preview events have raved about the cozy ambiance, delicious food, and, of course, the delightful company of the resident cats. The Leesburg community eagerly awaits the opening of this charming establishment, ready to create their own memories and share their experiences.
Conclusion
Catty Corner Cafe is poised to become a beloved destination for cat lovers and food enthusiasts alike. With its unique concept, delightful menu, and commitment to cat adoption, this cafe offers an experience that goes beyond the ordinary. From the moment you step inside, you'll be captivated by the charming atmosphere and the playful presence of the resident cats. So get ready to indulge in a cup of coffee, share a meal, and create heartwarming memories at Catty Corner Cafe.